Our Future Is Your Future
We understand that your future depends on quality education in a rapidly growing technological field. Our program offerings are designed to provide you with the skills and expertise needed for servicing today's imaging modalities.
Our Commitment to Our Students
RSTI is committed to improving the quality of diagnostic imaging service and helping students advance their careers through knowledge, education and hands-on learning.
Fully Engaged Hands-on Learning™
At RSTI, we teach application of technical knowledge, not just theory. By allowing students to get vital hands-on experience while learning the theory behind the application, the skills we teach can be used on a variety of equipment. All theory and lab exercises are based on practical service application and today's technology. Training at RSTI includes a combination of classroom and lab instruction.
The RSTI Community
RSTI is located in Solon, Ohio just 20 minutes south of Downtown Cleveland but its community of students and industry partners stretches around the globe.  Our alumni include over 15,000 service professionals who have completed training at RSTI, many of whom return for multiple course certifications throughout their career.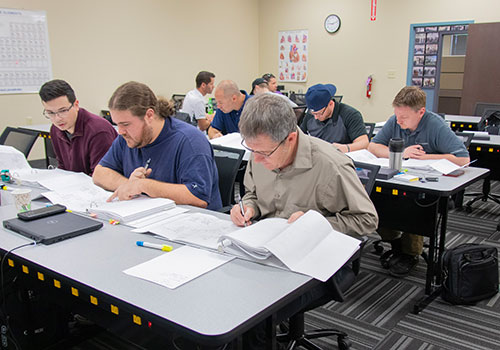 "Having completed Phase I: Principles to Servicing Diagnostic X-Ray Systems at RSTI was a large factor in getting selected for my current position with Mayo Clinic in the Medical Imaging Department." – Tim Z., RSTI Alumnus
"RSTI teaches you how to work on a modality, not single machines…learning the theory then the process of how the machine works and how to service it gives you a good foundation and makes you ready for any model." – Alex P., RSTI Alumnus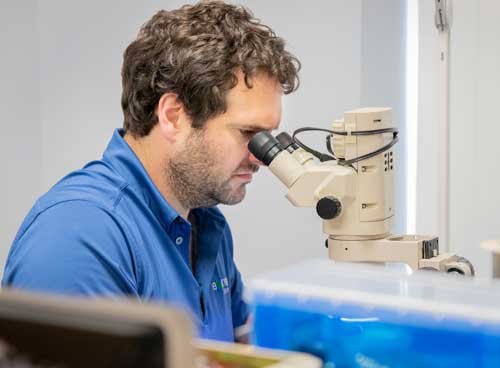 Instructors
RSTI has over 30 years of educational expertise. Our instructors include curriculum design experts and OEM service trainers who are passionate about improving the quality of diagnostic imaging service through knowledge, education and hands-on learning.

Facility
Our state-of-the-art facility is equipped with the latest technology to assure our students are at the top of the service professional market.
With $9 million in imaging equipment and $200,000 in test equipment, RSTI has grown to become the world's largest independent training institute in diagnostic imaging instrumentation maintenance and management.
40,000 sq/ft
Modern Classroom Environment
60+ Training Bays
500 sq/ft Shimadzu
X-Ray Museum
Industry Relations
RSTI maintains a global network of support and resources built on long lasting relationships with leading manufacturers, aftermarket parts companies and equipment service providers. RSTI is OEM trusted and provides service training for many original equipment manufacturers including an exclusive partnership with Shimadzu.





The Value of Your Investment
Through its training programs, RSTI has saved the medical industry millions in contract costs and equipment downtime and helped over 15,000 service techs advance their careers.
$10M+
Saved In Third Party Services Contracts
10%
Reduction In Equipment Downtime
15,000+
Professionals Trained